Welcome to Steel City Underground's latest March Madness creation: The "Best" NFL Jersey Tournament!
Now I know you're wondering, just what the heck is this?
Well, during the dead months of the NFL offseason, we honestly don't have much to talk about... except for college basketball... and since the NCAA March Madness tournament isn't football, we decided to blend the two after a recent internal debate about which team has the best uniforms!
For those of you visiting this as your first entry into the series: you can catch up on all of the details, including previous match ups and how we determined seeding, by visiting the official SCU's Best NFL Jersey Tournament page.
Without further adieu, here are today's contestants:
(15) Seattle Seahawks
In this clash of division opponents, we also have a clash of contemporary uniform styles!
The Seahawks had a recent makeover when local uniform supplier Nike took over the NFL license. Nike kept some of the previous themes while adding green trim seen with other Seattle sports teams (Supersonics, Sounders) to tie in an overall theme.
Carbon fiber style stripes adorn the helmet as well.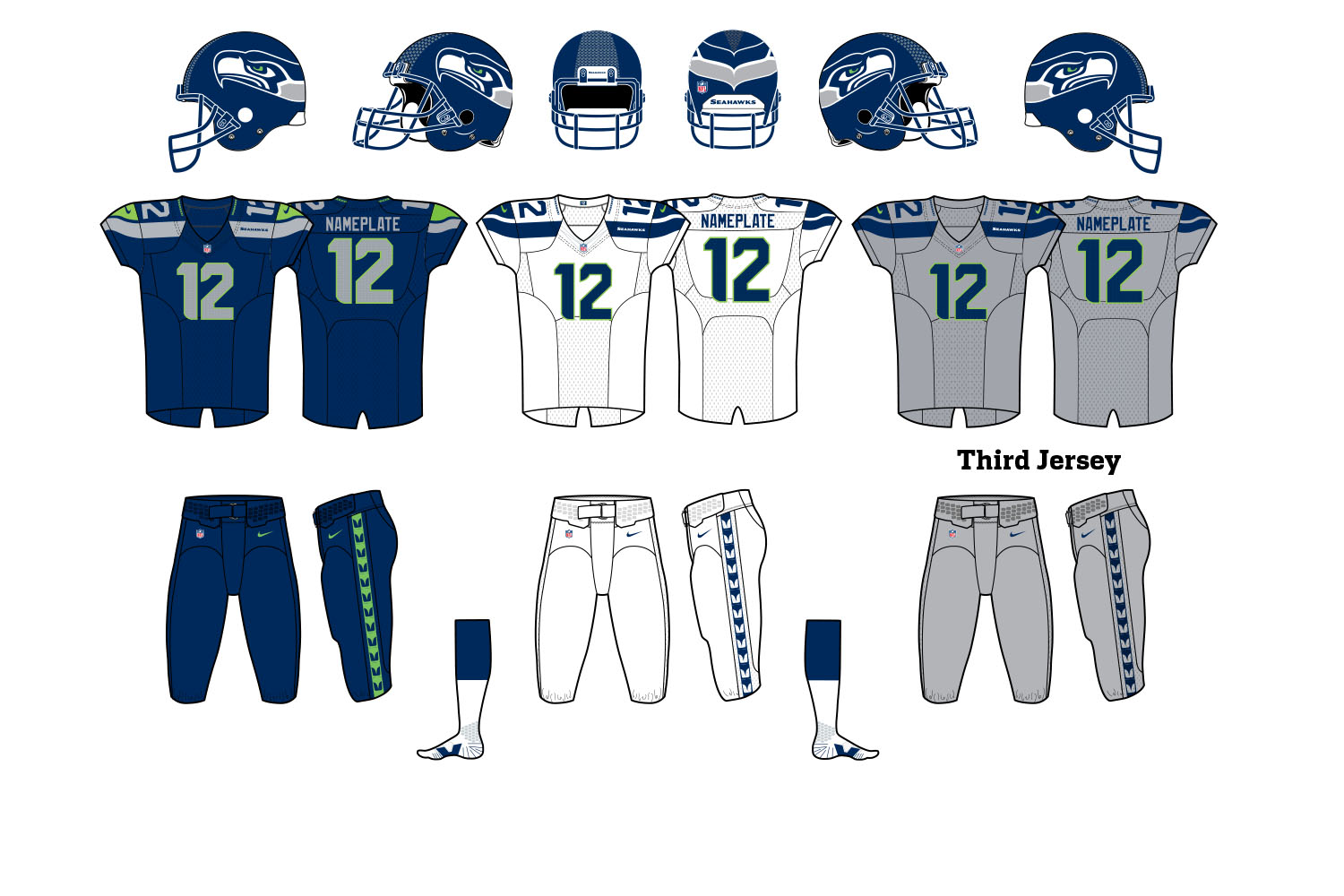 (18) Arizona Cardinals
The Cardinals haven't had a facelift for awhile, but their most recent jerseys look like they were updated yesterday. A black third jersey was added not long ago and adds to the overall appeal of their color scheme.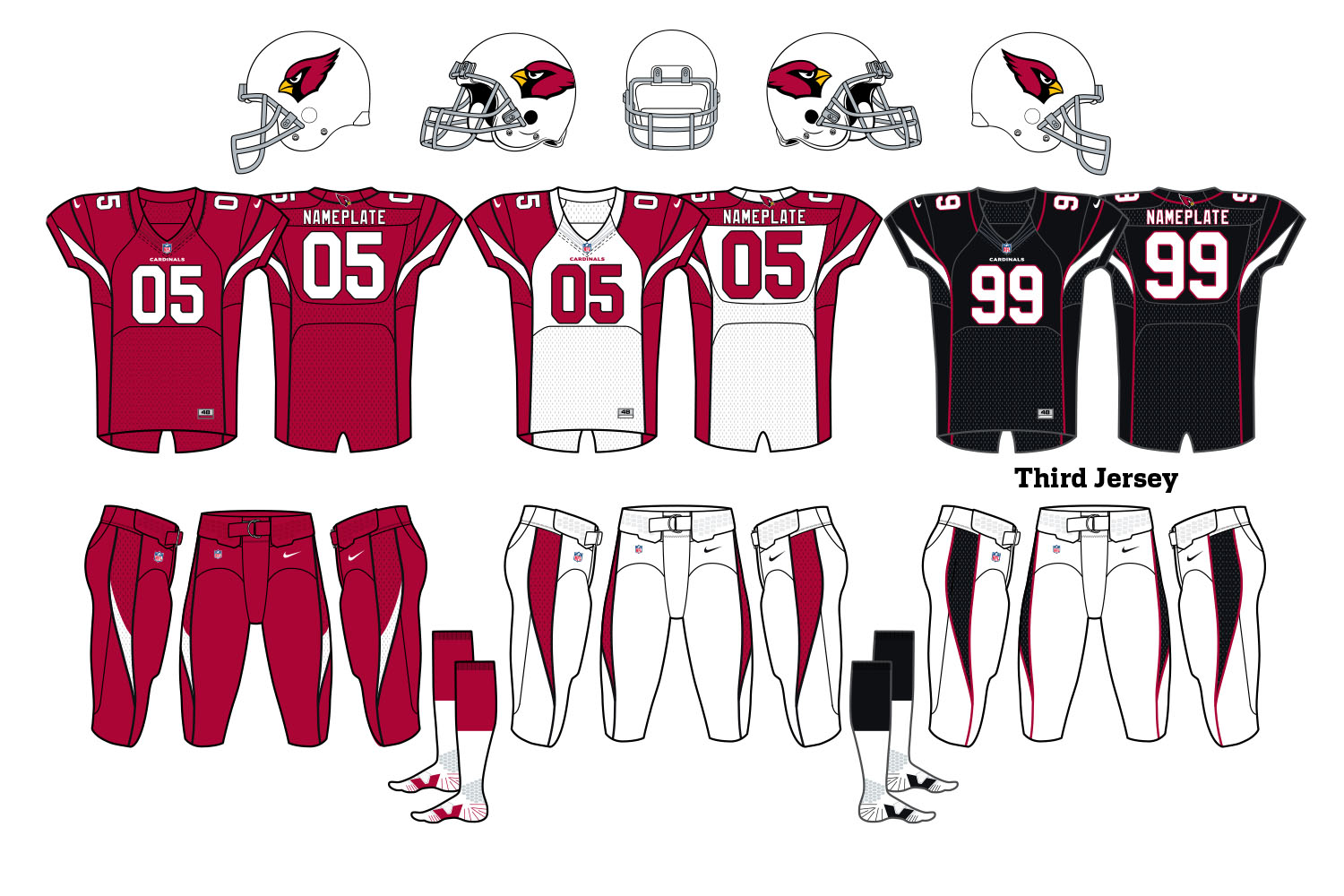 Vote For Your Favorite!
[yop_poll id="11"]
Previous Tournament Entries
All polls remain open during the first round of the tournament, so be sure to vote for the team uniforms you'd like to see emerge victorious.