Each week a panel of SCU contributors will pick their winners and losers. Let's see who does the best by the end of the season!
As is par for the course, last week's picks were all over the board when it came to actual results! Due to the tie with the Browns and Steelers, our records will simply disregard that game in our totals as to not screw up the simplicity of wins/losses.
As for Week 2's slate of games, our (mostly) biased staff thinks the Steelers will beat the Chiefs in their home opener. Other teams bouncing back with a majority of the panel voting for them include the Chargers and saints.
Below are our Week 2 picks. Enjoy!
Week 2 Picks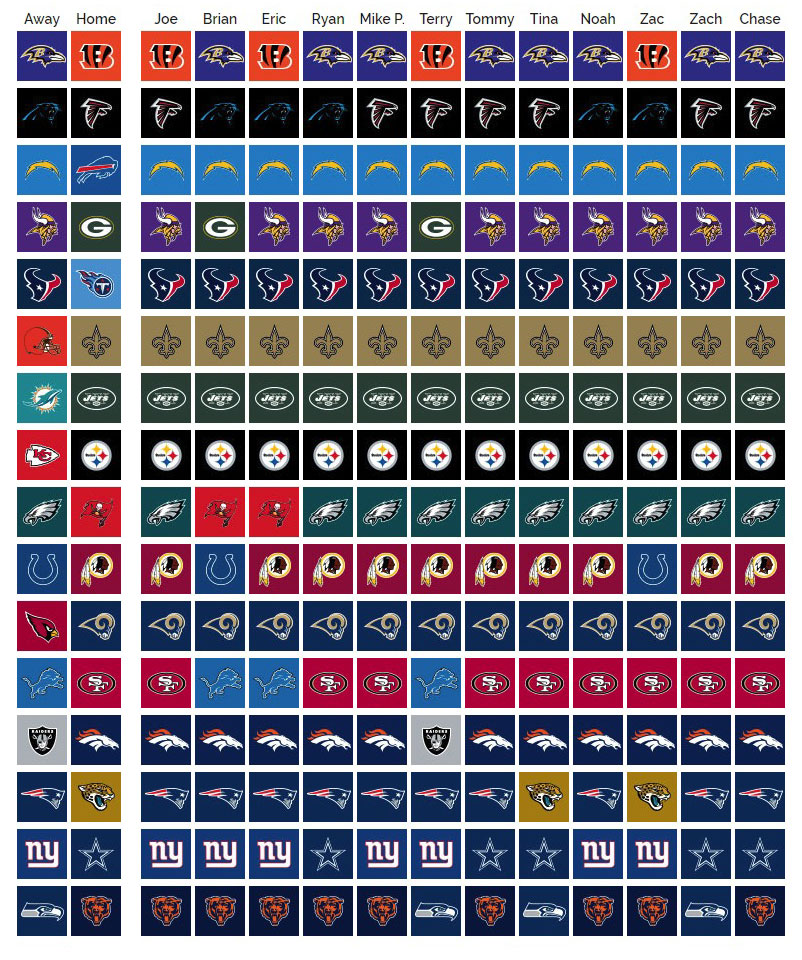 Last Week's Picks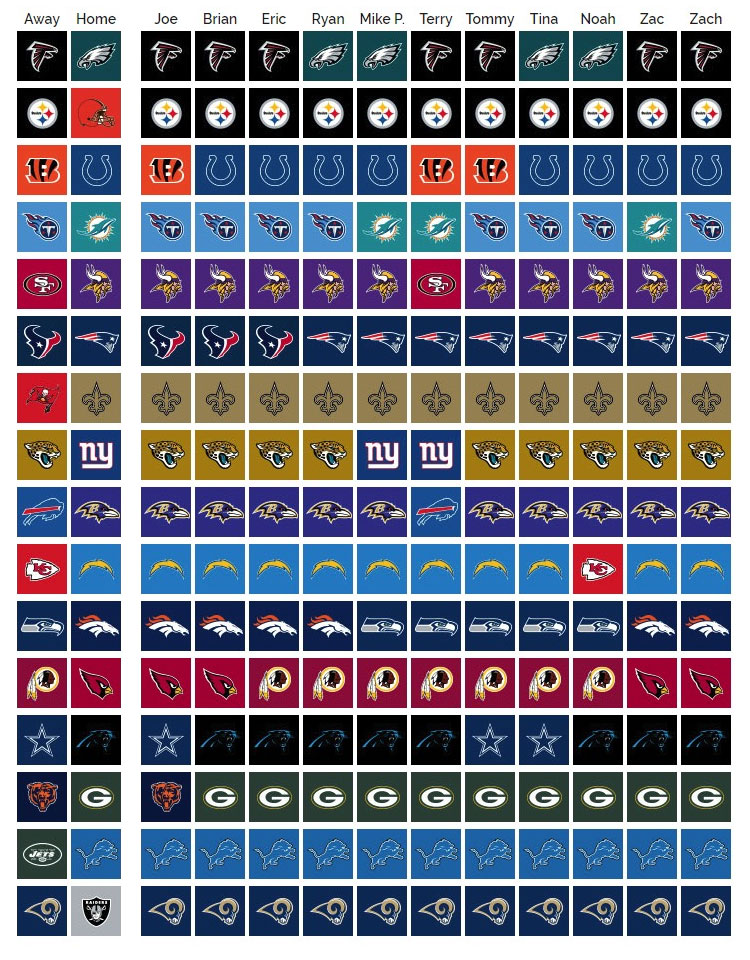 Overall Weekly Record
| Name | Record |
| --- | --- |
| Noah | 10-5 |
| Ryan | 10-5 |
| Mike P. | 9-6 |
| Zac | 9-6 |
| Chase | 8-7 |
| Eric | 8-7 |
| Tina | 8-7 |
| Tommy | 8-7 |
| Zach | 8-7 |
| Brian | 7-8 |
| Terry | 7-8 |
| Joe | 6-9 |
Current Season Standings
| Name | Record |
| --- | --- |
| Noah | 10-5 |
| Ryan | 10-5 |
| Mike P. | 9-6 |
| Zac | 9-6 |
| Chase | 8-7 |
| Eric | 8-7 |
| Tina | 8-7 |
| Tommy | 8-7 |
| Zach | 8-7 |
| Brian | 7-8 |
| Terry | 7-8 |
| Joe | 6-9 |