How technology is changing the NFL
The NFL has been repeatedly accused of being slow to implement technology to help enforce its rules, most notably using video replay instead of the accurate goal-line technology used in soccer. Can you remember the infamous index card incident in a 2017 game between the Dallas Cowboys and Oakland Raiders? With a crucial first down call at stake, referee Gene Steratore used an index card to measure whether the Cowboys QB Dak Prescott had gotten the first down.
Thanks to his index card, Steratore (incorrectly) called a first down.
It was a head-scratching moment. A billion-dollar league was using chains and an index card to make a very crucial call. While the chains are still rolling, so are the new technologies that are improving the game.
Big Data Analytics
Analytics isn't new to the NFL, as a Sports Illustrated article on NFL tech proves. Gil Brandt and Tex Schramm used big data — with help from Squaw Valley and IBM — to assemble a perennial powerhouse in Dallas. Nowadays, loads of information is readily available to coaches, scouts, and players. This data can provide decision-makers insights as to which players to draft, what plays to run and when, as well as insights into player performance, among others.
The Steelers analytics creator Kasim Kassam is helping the team in this regard by analyzing data for, among other things, player evaluations, roster development, and training. Notable, too, is the Steelers' partnership with Sparta Science, which is helping coaches monitor player performance to decrease injuries and prescribe and track rehabilitation when injuries do happen.
Virtual Reality
Virtual reality (VR) was first used to provide fans an immersive, and interactive viewing experience. The Steelers have given that to fans via their partnership with VR production studio MANDT VR. Fans can now get a 360-degree, all-access pass to every game at Heinz Field. However, VR is also being used on the field. Coral explains that NFL teams use VR to train their quarterbacks, through additional repetitions to help them gain that extra edge. The Steelers are one of those teams leveraging VR.
In fact, Penn Live reports that the Steelers have their own virtual reality department.
Through a partnership with STRIVR, a startup that provides VR technology to professional teams, the Steelers are embracing the advantages of this technology. While starting quarterback Ben Roethlisberger has used VR, he prefers old-school practice sessions. But backups Mason Rudolph and Joshua Dobb are benefiting greatly from VR, as they get mental reps in greater detail and frequency. (Former Vikings QB Case Keenum also credited thousands of simulator snaps for his ability to quickly pickup their offense's playbook and lead that year's squad deep into the postseason.)
Instant Replay
Instant replay is archaic, but it works to some degree. That argument seems laughable given how Jesse James's apparent catch in December 2017 was overturned due to an instant replay. Then we were calling for it in week 16 last season as Joe Haden was called for two bogus pass interference violations, and at least one could have been overturned through instant replay.
As pointed out here previously, the NFL replay system is broken. It's broken because reviews require judgment calls — often subjective interpretations of complicated rules. It could be fixed by implementing goal-line technology or at the very least assigning another crew to watch a single game. Clarifying rules can also be a solution, as this will eliminate many judgment calls.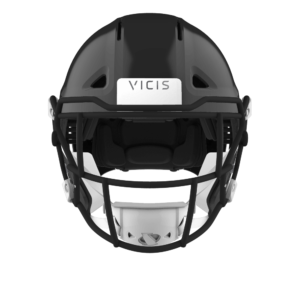 Helmet Technology
Last season 28 NFL teams started wearing the hi-tech Vicis-made Vicis Zero1 helmet. It flexes on impact, then bounces back immediately like a spring. This is the NFL's latest response to the issue of concussions, which has cast a dark cloud over the sport in recent years. It's not a cure-all, but it's a start nonetheless. It shows that the NFL cares about its players — and its image. The Zero 1 helmet reduces the risk of concussions and injury.
For a league renowned for being slow to adopt technology, the NFL is trying its best to integrate innovation into the game. It might be doing it slowly compared to other sports, but it is picking up the pace — and with pressing issues like concussions well publicized, the sports owes it to its players to help improve the games as a whole moving forward.
---
Suggested articles from our sponsors