SCU's 2019 NFL Pick'em: Week 9
Each week a panel of SCU contributors will pick their winners and losers. Let's see who does the best by the end of the season!
It's a tight race here at SCU! With everyone having a great week, the standings are all over the place.
With that in mind, here are last week's picks along with SCU's Week 9 NFL Picks.
Last Week's Picks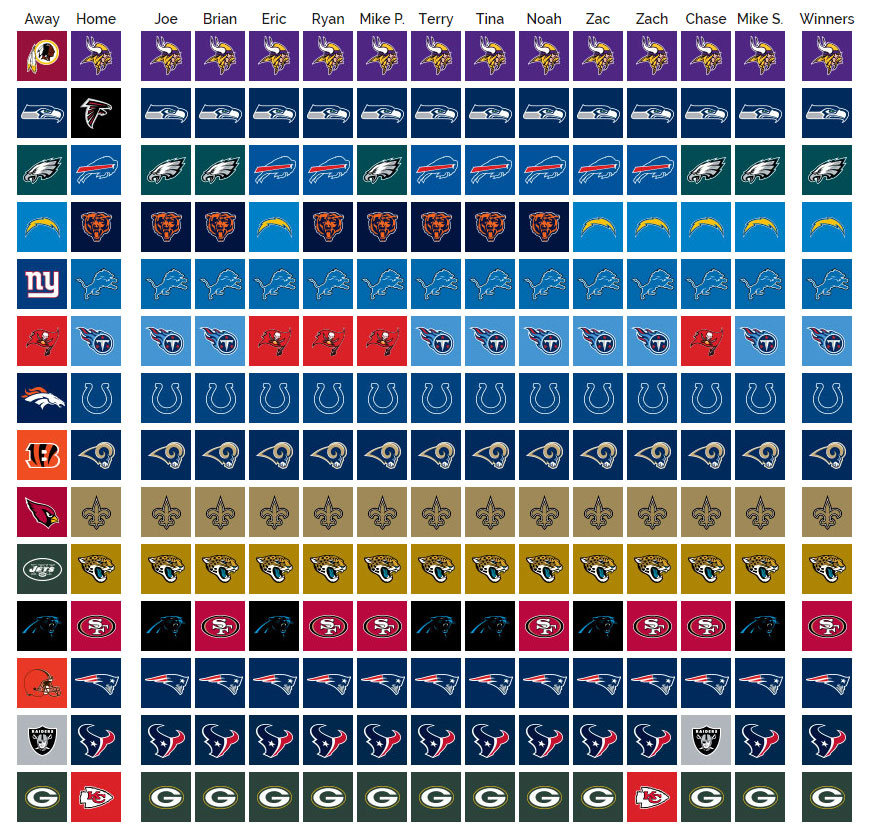 This Week's Picks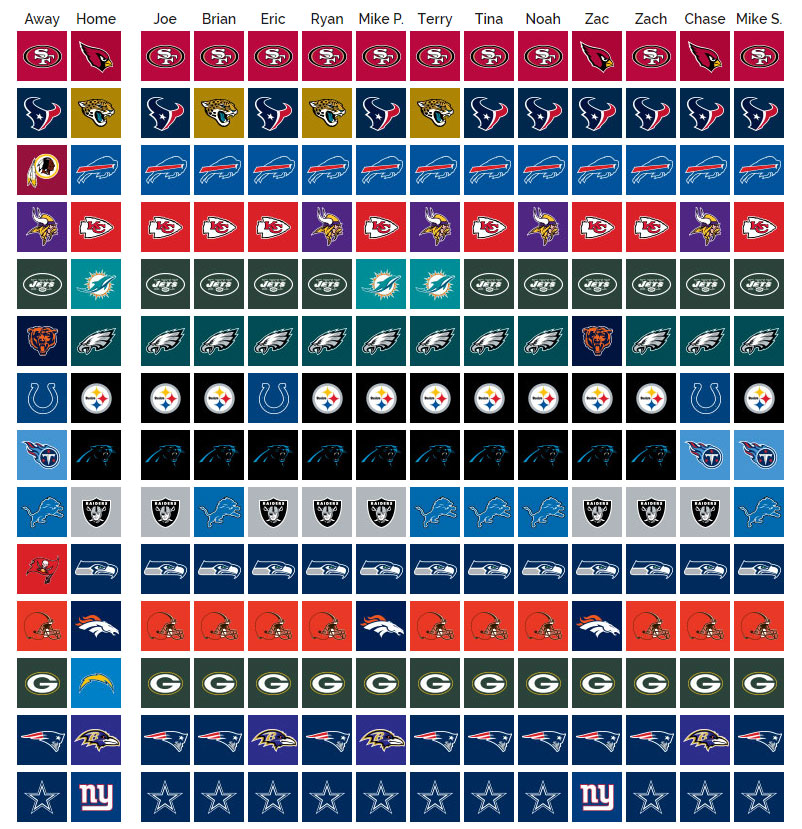 This Week's Standings
| Name | Record |
| --- | --- |
| Brian | 13-2 |
| Mike S. | 13-2 |
| Chase | 12-3 |
| Derek | 12-3 |
| Joe | 12-3 |
| Mike P. | 12-3 |
| Noah | 12-3 |
| Zac | 12-3 |
| Zach | 12-3 |
| Eric | 11-4 |
| Ryan | 11-4 |
| Terry | 11-4 |
| Tina | 11-4 |
Overall Records
| Place | Name | Record |
| --- | --- | --- |
| 1 | Mike S. | 80-41 |
| 2 | Brian | 79-42 |
| 3 | Tina | 77-44 |
| 4 | Mike P. | 75-46 |
| 4 | Noah | 75-46 |
| 5 | Eric | 74-47 |
| 5 | Joe | 74-47 |
| 6 | Zac | 72-49 |
| 7 | Ryan | 71-50 |
| 8 | Derek | 70-51 |
| 9 | Chase | 69-52 |
| 10 | Terry | 68-53 |
| 11 | Zach | 67-54 |