How will the Steelers fare in their 2020 opener against the New York Giants?
Joe and Brian preview the first football game of the 2020 NFL regular season for the Pittsburgh Steelers as they hit the road to take on the New York Giants for the first of two Monday Night Football games as part of a doubleheader.
What might this game look like?
The hosts have some thoughts on both a low and high scoring event, as well as total dominance by the Steelers defense and the return of Ben Roethlisberger. All of this and more on the latest Steel City Underground Podcast.
Double your first deposit plus a free future bet with MyBookie
Visit https://bit.ly/mb_STEELCITY and use the promo code STEELCITY to get started.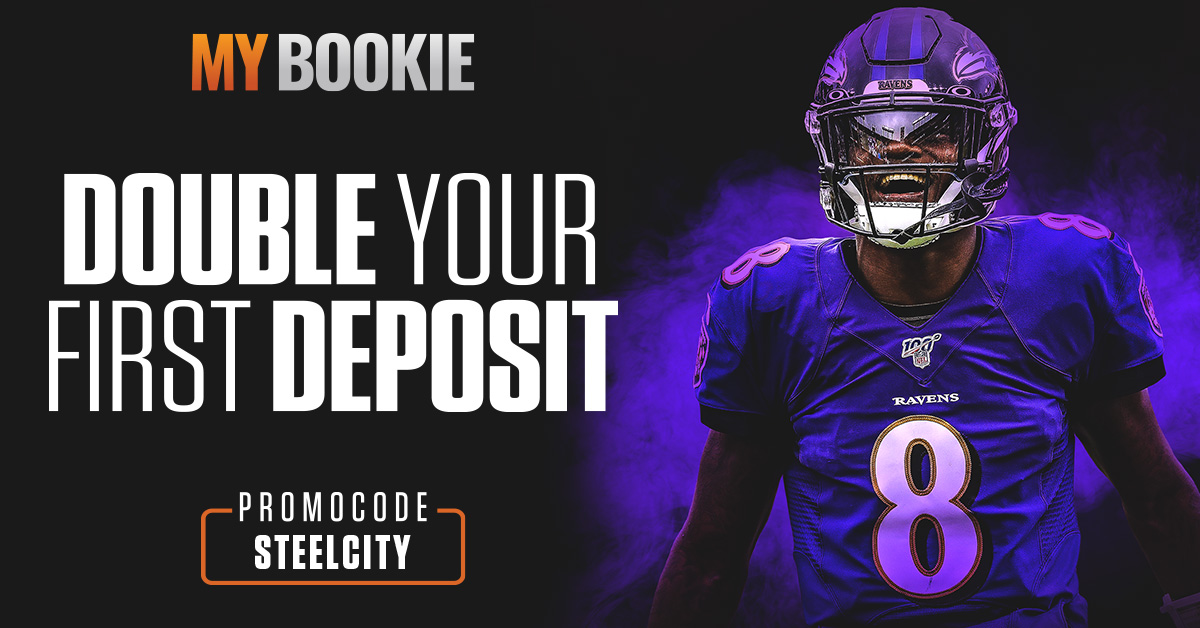 Questions or Comments?
Call the Steel City Underground Fan Line and have your question played on our podcast! The best questions will be answered in a future episode.
– Dial (203) 900-4SCU (4728) from any number, and leave your name, location, and a question on our automated attendant.
– Text (203) 900-4SCU with your question OR
– Email [email protected]
Subscribe to our podcasts:
Apple Podcasts/iTunes – https://itunes.apple.com/us/podcast/steel-city-underground/id1086142389
Google Podcasts/Google Play Music – https://play.google.com/music/listen#/ps/I477fe5rmf4c36rnymjsqe7hvqi
YouTube – https://www.youtube.com/c/Steelcityunderground
Stitcher – http://www.stitcher.com/podcast/steel-city-underground
TuneIn – http://tunein.com/radio/Steel-City-Underground-p836074/
Spreaker – https://www.spreaker.com/show/2600913
iHeartRadio – https://www.iheart.com/podcast/steel-city-underground-podcast-28337685/
Spotify – https://open.spotify.com/show/4Yacx1utIsGBZHZdOFpZ2y
Deezer – https://www.deezer.com/show/1439702
Connect:
Facebook – https://www.facebook.com/steelcityunderground
Twitter – https://twitter.com/steelcityundrgr
YouTube – http://www.youtube.com/c/Steelcityunderground
Instagram – https://www.instagram.com/steelcityunderground/
Web – https://www.steelcityunderground.com/
Podcast: Play in new window | Download (Duration: 42:50 — 59.0MB)