Weekly WTF: Help wanted section now hiring NFL kickers!
NFL kickers had their roughest outing in history during Week 5, and Terry Fletcher is here to call them, and more, out in the Weekly WTF (What The Football?!)
It was a week of miscues and games that never seemed to end.
Green Bay's Mason Crosby combined with Cincinnati Bengals rookie kicker Evan McPherson to miss five kicks in one game – with one of them celebrating a miss!
Monday Night Football was also a game for the ages, with Rodrigo Blankenship missing several kicks, including a potential game-winner, against the Ravens. (Who came back in overtime to win.)
And a lightning delay saw NBC scrambling with an extended halftime that kept the East Coast up past midnight with Sunday Night Football.
Double Your Deposit With MyBookie
Visit https://bit.ly/MB-SteelCity and use the promo code STEELCITY to get started.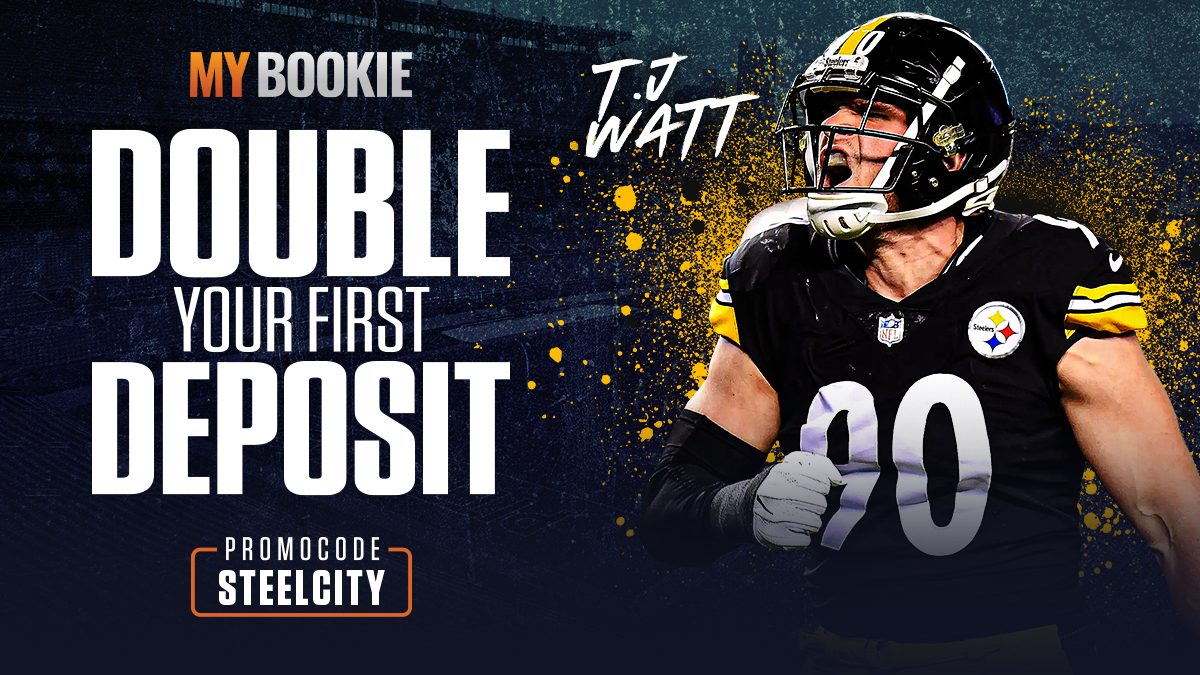 Questions or Comments?
Call the Steel City Underground Fan Line and have your question played on our podcast! The best questions will be answered in a future episode.
– Dial (203) 900-4SCU (4728) from any number, and leave your name, location, and a question on our automated attendant.
– Text (203) 900-4SCU with your question OR
– Email fanmail@steelcityunderground.com
Subscribe to our podcasts:
Apple Podcasts/iTunes – https://itunes.apple.com/us/podcast/steel-city-underground/id1086142389
Google Podcasts/Google Play Music – https://play.google.com/music/listen#/ps/I477fe5rmf4c36rnymjsqe7hvqi
YouTube – https://www.youtube.com/c/Steelcityunderground
Stitcher – http://www.stitcher.com/podcast/steel-city-underground
TuneIn – http://tunein.com/radio/Steel-City-Underground-p836074/
Spreaker – https://www.spreaker.com/show/2600913
iHeartRadio – https://www.iheart.com/podcast/steel-city-underground-podcast-28337685/
Spotify – https://open.spotify.com/show/4Yacx1utIsGBZHZdOFpZ2y
Deezer – https://www.deezer.com/show/1439702
Amazon Music – https://www.amazon.com/Pittsburgh-Steelers-Podcast-Steel-Underground/dp/B08K57Y4X6
Pandora – https://www.pandora.com/podcast/pittsburgh-steelers-podcast-steel-city-underground/PC:43358?part=PC:43358&corr=podcast_organic_external_site&TID=Brand:POC:PC43358:podcast_organic_external_site
Connect:
Facebook – https://www.facebook.com/steelcityunderground
Twitter – https://twitter.com/steelcityundrgr
YouTube – http://www.youtube.com/c/Steelcityunderground
Instagram – https://www.instagram.com/steelcityunderground/
Web – https://www.steelcityunderground.com/
Podcast: Play in new window | Download (Duration: 22:40 — 31.3MB)