Partners
Steel City Underground builds custom advertising opportunities and one-of-a-kind copromotions for a variety of businesses and individuals. We are proud to have a relationship with the following companies and organizations.
For more information on how SCU can help build your brand, please contact us.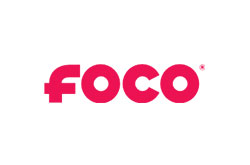 FOCO
Previously known as Team Beans, LLC and Forever Collectibles, FOCO is a leading manufacturer of sports and entertainment merchandise celebrating more than 17 years in the industry. The company's always- growing product lines includes apparel, accessories, toys, collectibles, novelty items, and more. FOCO is licensed with all major sports leagues including the NFL, MLB, NBA, NHL, NASCAR, MLS and over 100 colleges and universities as well as entertainment properties such as Disney, Warner Bros/DC Comics, Nickelodeon, Sanrio and WWE.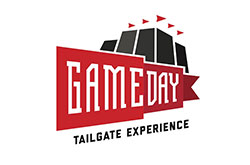 Gameday Tailgate Experience
Gameday Tailgate Experience is revolutionizing tailgating by aggregating all components of the typical tailgate and providing fans with a one stop, one price, all-inclusive pre-game experience.
Join GTE, a proud partner of the Jacksonville Jaguars, for a tailgate before the Jaguars take on the Pittsburgh Steelers.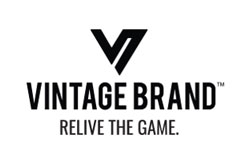 Vintage Brand
Vintage Brand is a sports apparel and gift brand celebrating the rich history of American sporting culture. We are loyal, passionate fans, dedicated to our favorite teams and to the rich history of American sports.
We are honored to offer fans the world's largest collection of vintage sports apparel from all the leagues, teams and historic players you love. All the products in our collection are unique and created from 10,000 historic game tickets, retro programs, and other classic sports images.
Our retro sports apparel, unique sports gifts, and premium vintage canvas artwork connect fans to their favorite teams and historical sporting events. From the latest and most popular Fan Gear including T-Shirts, Hats, Socks, Drinkware, Magnets, Wall Art, Posters, Koozies to Cutting Boards and Coasters, our Team Shop is a one-stop destination for Retro Fan Apparel and Sports Gifts.
Celebrate your pride and passion with us, by shopping Vintage Brand for unique sports gifts or sports merchandise for yourself or for any fan. All products are authentic and are designed and printed in the U.S.A.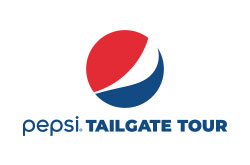 Pepsi Tailgate Tour
PepsiCo products are enjoyed by consumers more than one billion times a day in more than 200 countries and territories around the world. PepsiCo generated more than $63 billion in net revenue in 2017, driven by a complementary food and beverage portfolio that includes Frito-Lay, Gatorade, Pepsi-Cola, Quaker and Tropicana. PepsiCo's product portfolio includes a wide range of enjoyable foods and beverages, including 22 brands that generate more than $1 billion each in estimated annual retail sales.
At the heart of PepsiCo is Performance with Purpose – our fundamental belief that the success of our company is inextricably linked to the sustainability of the world around us. We believe that continuously improving the products we sell, operating responsibly to protect our planet and empowering people around the world enable PepsiCo to run a successful global company that creates long-term value for society and our shareholders. For more information, visit www.pepsico.com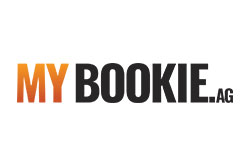 MyBookie.ag
MyBookie is a premier online Sportsbook, Racebook and Online Casino with dozens of mobile games as well as live casino offerings. MyBookie offers LIVE betting odds, low rollover bonuses, unique promotions, FAST 48 hour payouts, 24/7 phone & live chat support, and a vast array of sports betting odds, major horse racing tracks, and an all-new Casino which includes a mobile platform for action on the go.
Join now and MYBookie will match your deposit dollar for dollar! Visit https://bit.ly/mb_STEELCITY to sign up: and don't forget the special promo code for our listeners! (Tune into the SCU Podcast for more details.)
EA Sports
EA SPORTS™ is the leading interactive sports software brand in the world, with top-selling titles and franchises including Madden NFL, FIFA Soccer, NHL®, NCAA® Football, Tiger Woods PGA TOUR®, SSX, Grand Slam Tennis, EA SPORTS Active, Fight Night Champion, EA SPORTS™ MMA, and more.
For EA SPORTS game questions or to talk to a game advisor, please visit: http://help.ea.com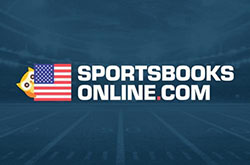 SportsbooksOnline.com
With sports betting on the rise around the country, it's more important than ever to make an informed decision about where to place your bets. Featuring in-depth reviews of all of the major betting brands, SportsbooksOnline.com is the best site to compare online sportsbooks in the US.
Head over to their site, read a review, claim a welcome bonus, and start betting today!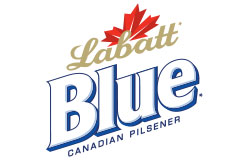 Labatt USA
In Canada, the Labatt brewery is as legendary as the beer it makes. Founded in 1847 by John Kinder Labatt, it has survived prohibition, a kidnapping and over 165 years worth of incredible events to become the world's best-selling Canadian beer.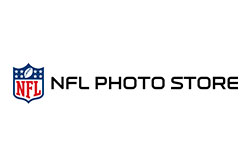 NFL Photo Store
The NFL Photo Store is the exclusive provider of game-day photos from NFL and Associated Press. The NFL Photo Store is passionate about providing fans across the league a unique set of memorabilia. No other website allows you to turn the biggest plays of the season into gifts and décor. We pride ourselves on providing football fans with top-quality imagery and products.
We are committed to:
Providing you an extensive variety of exceptional game-day photography
Using top-quality materials to produce your new décor or gift
Sending out your order correctly and on time
Keeping your information private and secure
Follow this link to help us help you score a great deal on NFL photos.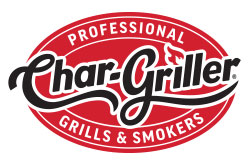 Char-Griller
Char-Griller makes their grills and smokers as honest and hardworking as the folks who buy them. They don't sell a grill that matches the patio furniture or costs more than our first car. They sell a grill that simply delivers a great grilling experience at a fair price.
Char-Griller got their start decades ago with their unique charcoal barrel-style grill. A grill that's as dependable and trustworthy as the family and friends who'll gather 'round it. They're still proudly owned and operated by the Georgia family who founded them.
Visit https://www.chargriller.com for more info
Steel Nation Association
Steel Nation Association is a place for all Steeler fans, young and old to gather, talk about the team, share stories and pictures, get your latest Steeler updates as well as have a shot at winning contests and prizes each week! This is the ultimate Steelers community! All members are given an Association membership card, providing them access to exclusive deals with our dedicated association partners. Members also have access to association member only sections of the site
Members gain all of these benefits while helping a good cause, a portion of all proceeds gained by Steel Nation Association goes to Children's Hospital of Pittsburgh. Join the Steel Nation Association today using promo code "SCU" for an additional gift. Have some fun, support your team and help a good cause all in one!
For more information visit http://www.steelnationassociation.com/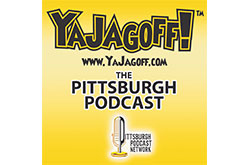 YaJagoff! Podcast
There are a LOT OF GREAT THINGS ABOUT PITTSBURGH, but there are still Jagoffs out there trying to make the rest of us look bad. Also, for those Pittsburghers that are living in other towns, for now, SURELY you've come accross a few Jagoffs in YOUR town.
Well, we wanna know about'em!! There won't be any CYBER-bullying here or nasty name calling but we will call out those who deserve it!
For more details visit http://yajagoff.com/. In the meantime go Steelers, Penguins and, yah, even GO PIRATES!!
---
Suggested articles from our sponsors