SCU's Best NFL Jersey Tournament: Chargers vs. Ravens
Welcome to Steel City Underground's latest March Madness creation: The "Best" NFL Jersey Tournament!
Now I know you're wondering, just what the heck is this?
Well, during the dead months of the NFL offseason, we honestly don't have much to talk about… except for college basketball… and since the NCAA March Madness tournament isn't football, we decided to blend the two after a recent internal debate about which team has the best uniforms!
For those of you visiting this as your first entry into the series: you can catch up on all of the details, including previous match ups and how we determined seeding, by visiting the official SCU's Best NFL Jersey Tournament page.
Without further adieu, here are today's contestants:
(16) Los Angeles Chargers
I'm young (or old) enough to remember when the current Chargers uniforms were their throwbacks. The white helmet with the variations of blue and powder blue was so popular they once again became the default style of choice for the team that moved to Los Angeles last season… and thankfully didn't tweak a thing!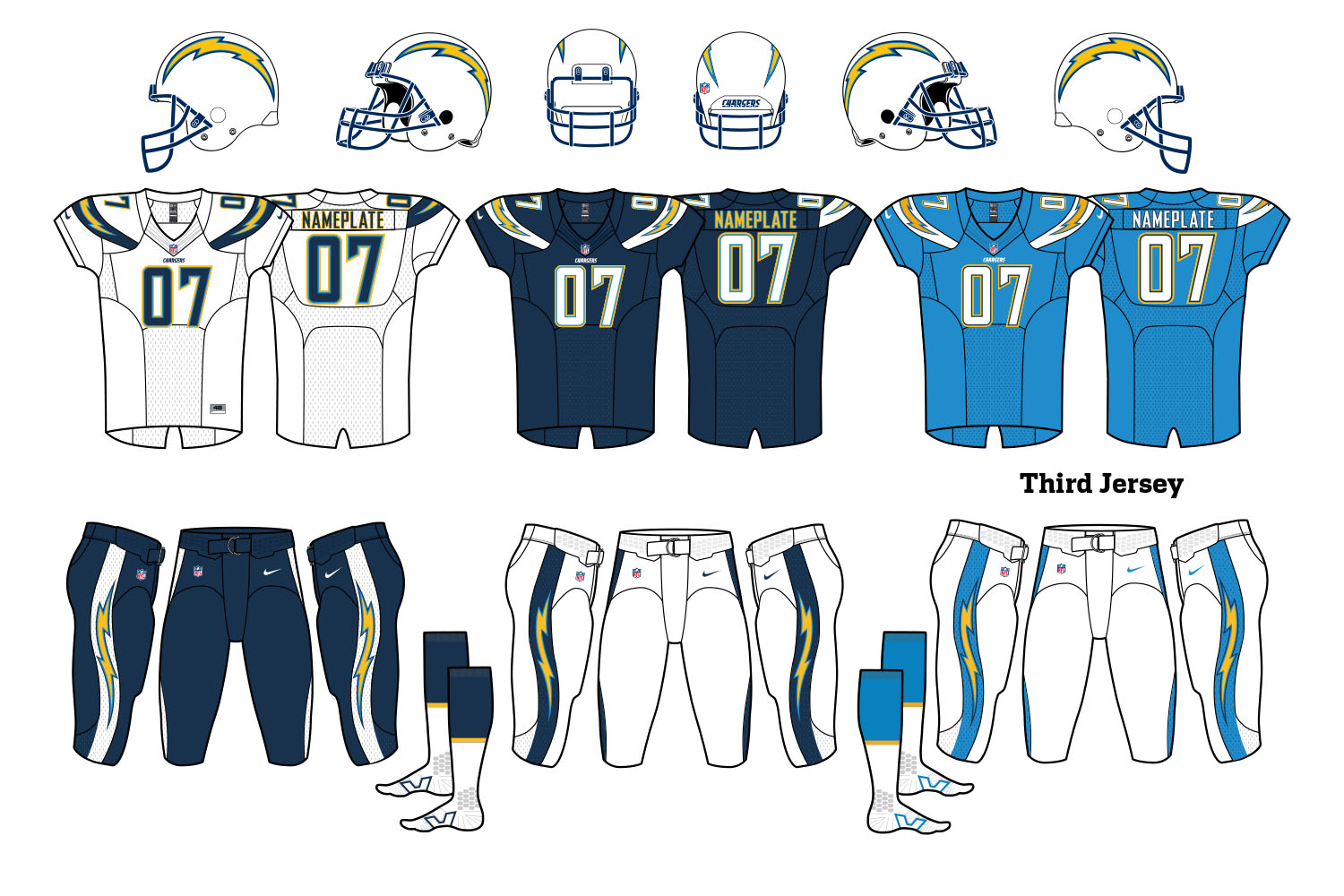 (17) Baltimore Ravens
As much as Steelers fans may love to hate the Ravens, Baltimore has a really respectable-looking kit! The black and purple color scheme may not have appeared to be a great choice for a gritty football franchise, but has since become the team's identity through and through.
This is one tough decision, and rightfully so between the 16 and 17 seeds!
Vote For Your Favorite!
[yop_poll id="2″]
Previous Tournament Entries
All polls remain open during the first round of the tournament, so be sure to vote for the team uniforms you'd like to see emerge victorious.
---
Suggested articles from our sponsors