Each week a panel of SCU contributors will pick their winners and losers. Let's see who does the best by the end of the season!
The first week of football was surely surprising, though some of our contributors absolutely nailed our picks across the board, others took some chances and the result was quite interesting!
SCU's Week 2 picks are fairly similar, with clean sweeps predicted for a few teams.
Here's how everything shook out for last week and what our team thinks will happen this week.
Last Week's Picks
This Week's Picks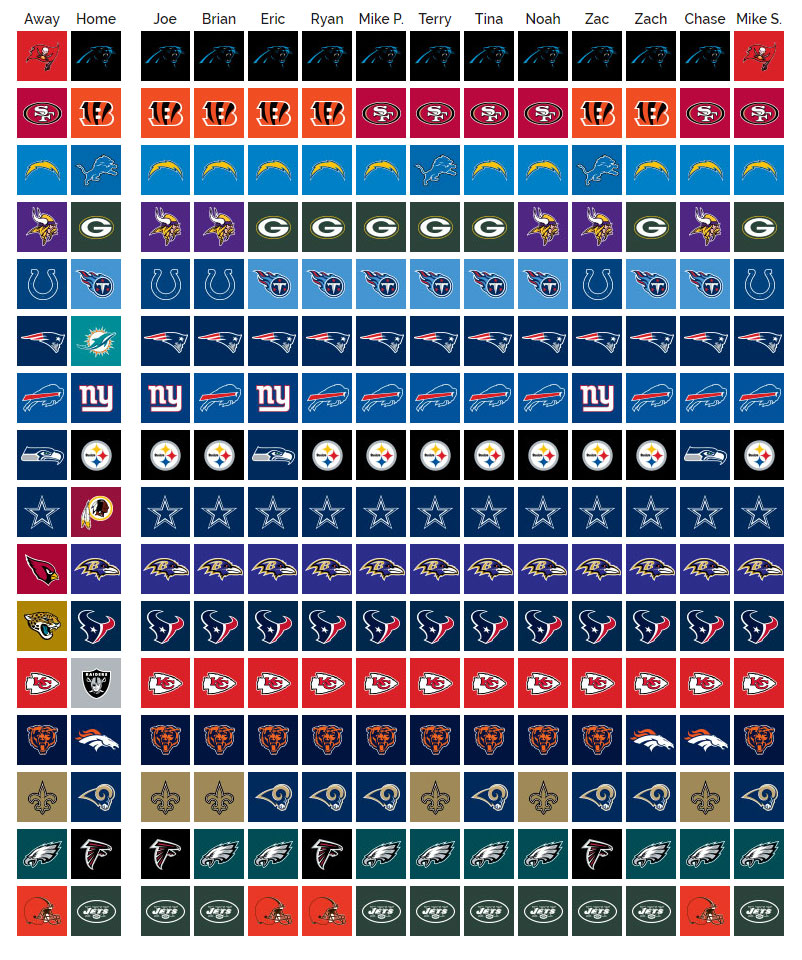 Standings
| Place | Name | Record |
| --- | --- | --- |
| 1 | Zach | 13-2 |
| 2 | Eric | 12-3 |
| 2 | Mike P. | 12-3 |
| 2 | Mike S. | 12-3 |
| 3 | Brian | 11-4 |
| 3 | Chase | 11-4 |
| 3 | Noah | 11-4 |
| 4 | Joe | 10-5 |
| 5 | Derek | 9-6 |
| 5 | Ryan | 9-6 |
| 5 | Tina | 9-6 |
| 5 | Zac | 9-6 |
| 6 | Terry | 8-7 |