Each week a panel of SCU contributors will pick their winners and losers. Let's see who does the best by the end of the season!
Last week was… a rough one.
I have no room to talk as one of the cellar dwellers in pick'em during Week 10, but no kidding, we all kind of sucked last week.
At least we can take solace in the fact that all but two of us picked the Steelers to beat the Rams, I suppose.
Take a look at the damage below and then let's see if we can't all rebound with our Week 11 NFL picks!
Last Week's Picks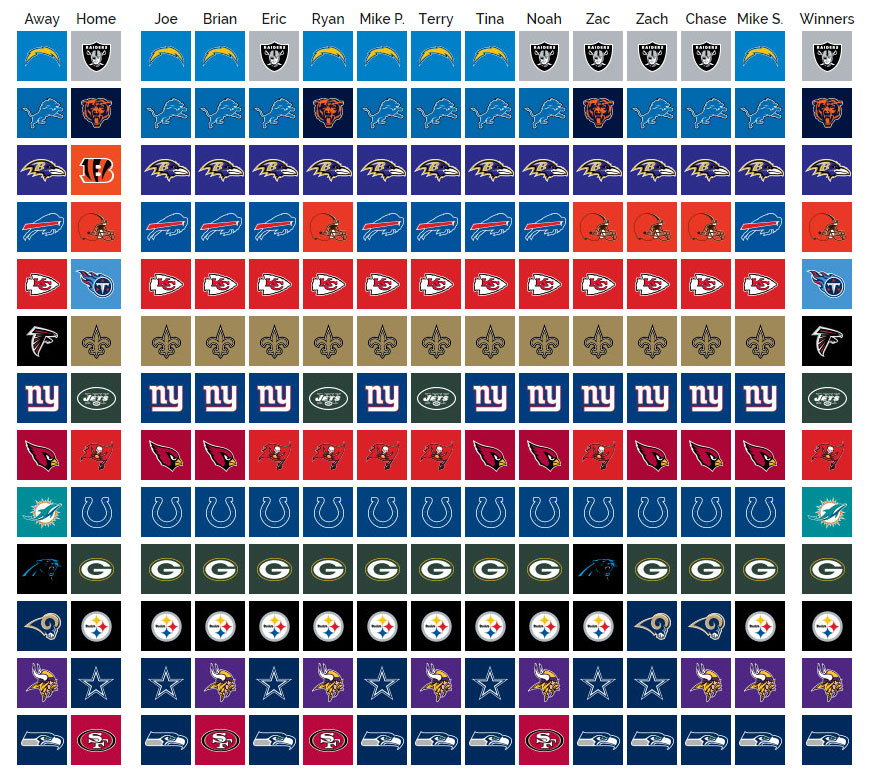 This Week's Picks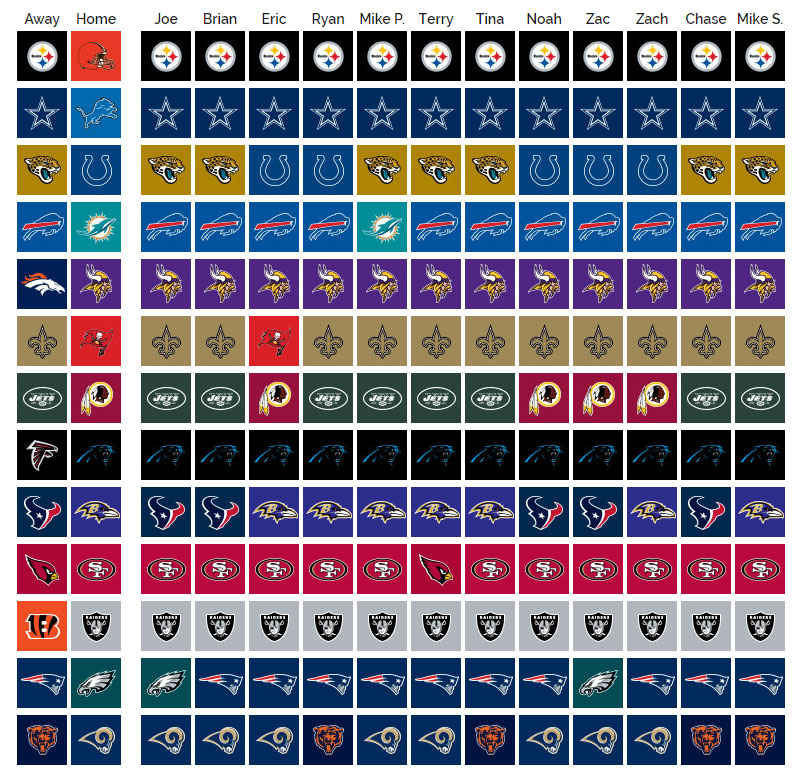 This Week's Standings
| Name | Record |
| --- | --- |
| Derek | 8-5 |
| Ryan | 8-5 |
| Terry | 7-6 |
| Zac | 7-6 |
| Chase | 6-7 |
| Eric | 6-7 |
| Mike P. | 5-8 |
| Mike S. | 5-8 |
| Noah | 5-8 |
| Zach | 5-8 |
| Brian | 4-9 |
| Joe | 4-9 |
| Tina | 4-9 |
Overall Records
| Place | Name | Record |
| --- | --- | --- |
| 1 | Mike P. | 93-55 |
| 1 | Mike S. | 93-55 |
| 2 | Brian | 91-57 |
| 3 | Eric | 90-58 |
| 3 | Tina | 90-58 |
| 4 | Derek | 88-60 |
| 4 | Joe | 88-60 |
| 4 | Noah | 88-60 |
| 5 | Ryan | 87-61 |
| 5 | Zac | 87-61 |
| 6 | Terry | 83-65 |
| 7 | Chase | 82-66 |
| 8 | Zach | 82-66 |