Each week a panel of SCU contributors will pick their winners and losers. Let's see who does the best by the end of the season!
Last week's picks were... interesting. There were some chances taken by our contributors and that theme carries into this week as we head into December football and the home stretch into the postseason.
Here's the SCU team's picks for Week 13 in the NFL.
Last Week's Picks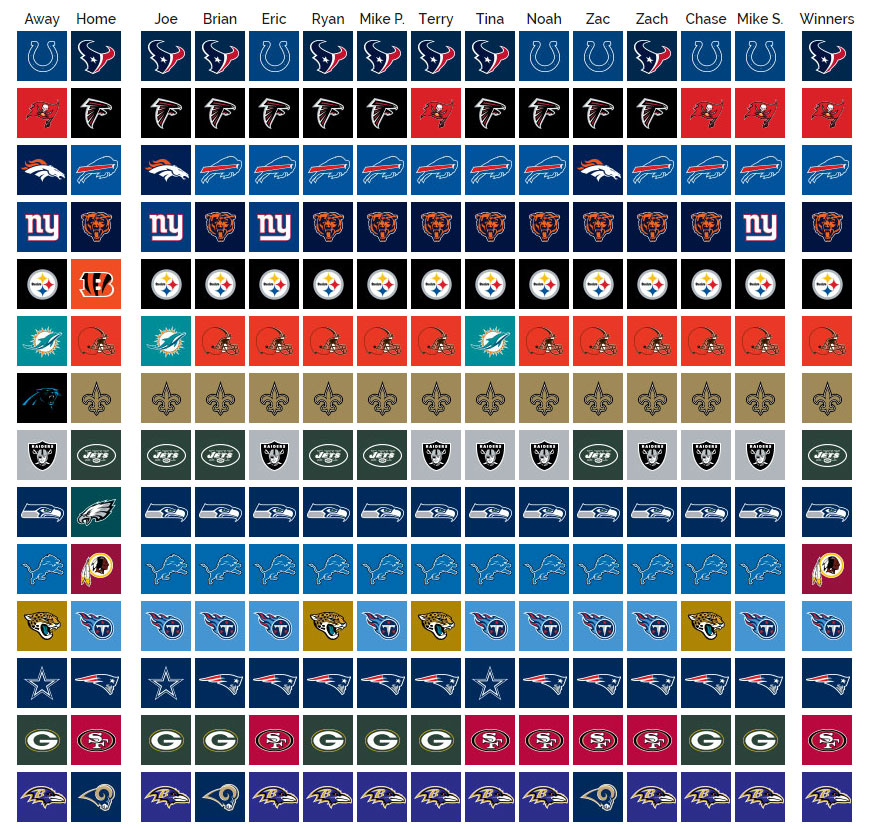 This Week's Picks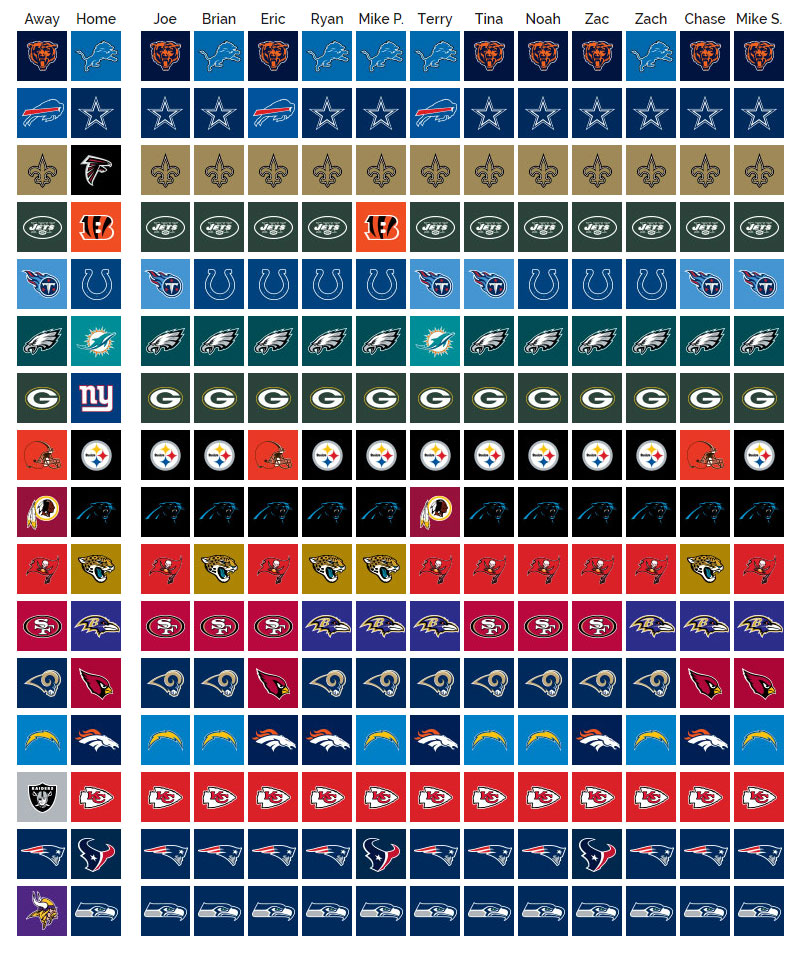 This Week's Standings
| Name | Record |
| --- | --- |
| Mike P. | 11-3 |
| Zach | 11-3 |
| Brian | 10-4 |
| Noah | 10-4 |
| Ryan | 10-4 |
| Terry | 10-4 |
| Chase | 9-5 |
| Eric | 9-5 |
| Mike S. | 9-5 |
| Tina | 9-5 |
| Zac | 9-5 |
| Derek | 8-6 |
| Joe | 7-7 |
Overall Records
| Place | Name | Record |
| --- | --- | --- |
| 1 | Mike P. | 113-63 |
| 2 | Mike S. | 112-64 |
| 3 | Brian | 111-65 |
| 4 | Eric | 109-67 |
| 4 | Tina | 109-67 |
| 5 | Noah | 108-68 |
| 6 | Ryan | 107-69 |
| 7 | Derek | 105-71 |
| 7 | Zac | 105-71 |
| 8 | Joe | 104-72 |
| 8 | Zach | 104-72 |
| 9 | Terry | 103-73 |
| 10 | Chase | 100-76 |