SCU's 2019 NFL Pick'em: Week 14
Each week a panel of SCU contributors will pick their winners and losers. Let's see who does the best by the end of the season!
I pity the fools who did not have faith in the Steelers!
Go ahead and rub it in on Eric and Chase, but also gives a hand to Terry who went 100% contrarian last week and flies up the leaderboards with some bold choices!
Here are least week's results and this week's picks courtesy of our fine folks here at Steel City Underground!
Last Week's Picks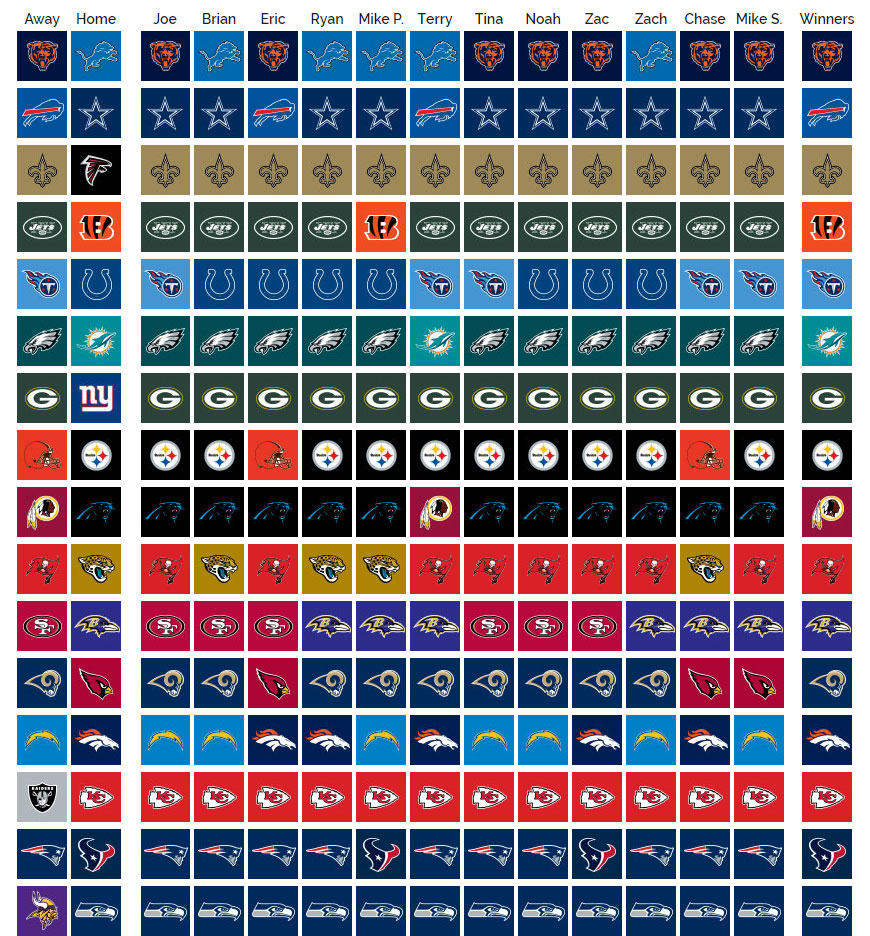 This Week's Picks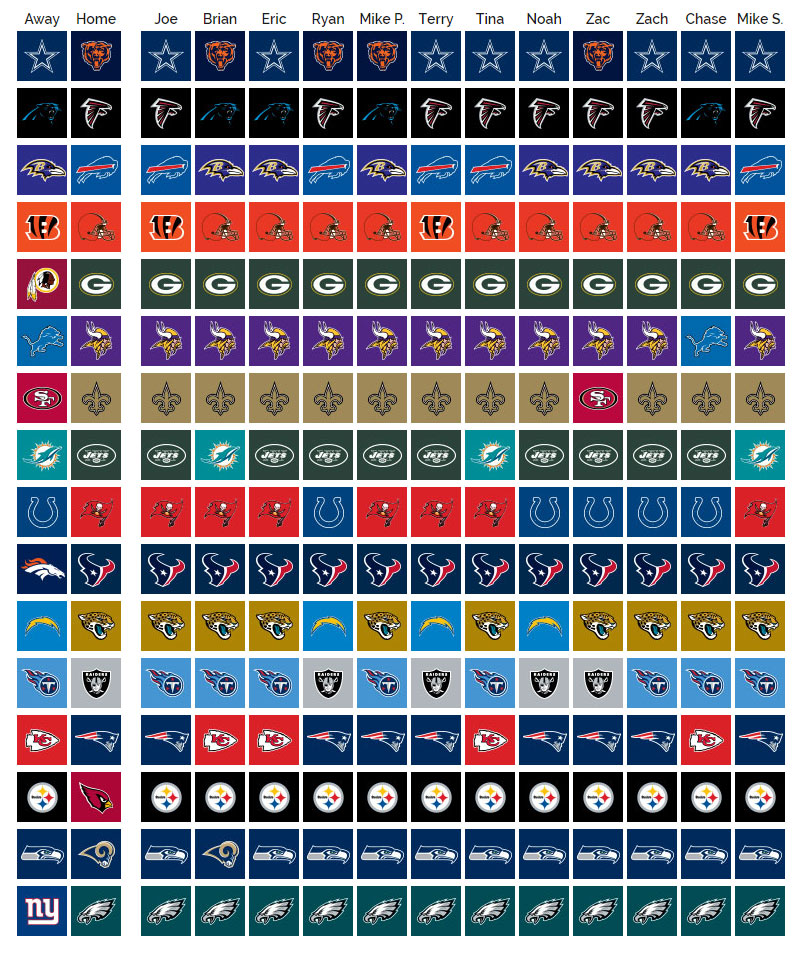 This Week's Standings
| Name | Record |
| --- | --- |
| Terry | 12-4 |
| Joe | 8-8 |
| Mike S. | 8-8 |
| Tina | 8-8 |
| Zac | 8-8 |
| Chase | 7-9 |
| Derek | 7-9 |
| Eric | 7-9 |
| Mike P. | 7-9 |
| Noah | 7-9 |
| Zach | 7-9 |
| Ryan | 6-10 |
| Brian | 5-11 |
Overall Records
| Place | Name | Record |
| --- | --- | --- |
| 1 | Mike P. | 120-72 |
| 1 | Mike S. | 120-72 |
| 2 | Tina | 117-75 |
| 3 | Brian | 116-76 |
| 3 | Eric | 116-76 |
| 4 | Noah | 115-77 |
| 4 | Terry | 115-77 |
| 5 | Ryan | 113-79 |
| 5 | Zac | 113-79 |
| 6 | Derek | 112-80 |
| 6 | Joe | 112-80 |
| 7 | Zach | 111-81 |
| 8 | Chase | 107-85 |