Steelers Throwback Thursday: Saul first mic'd-up player for NFL films
Steel City Underground takes fans back in time to feature events, special moments, and historical times and players in the world of the Pittsburgh Steelers and Steelers Nation. Join us as we revisit these moments in our "Steelers Throwback Thursday" series.
With the free agency frenzy nearly wrapped up, we went back in Pittsburgh Steelers history to look for something obscure related to a particularly hot social media topic recently: who should be able to wear coveted jersey numbers.
We also wanted to go a bit further and reintroduce a player that joined the team through a trade that earned a first-ever opportunity to wear a live microphone during an NFL game… and what resulted from that experience.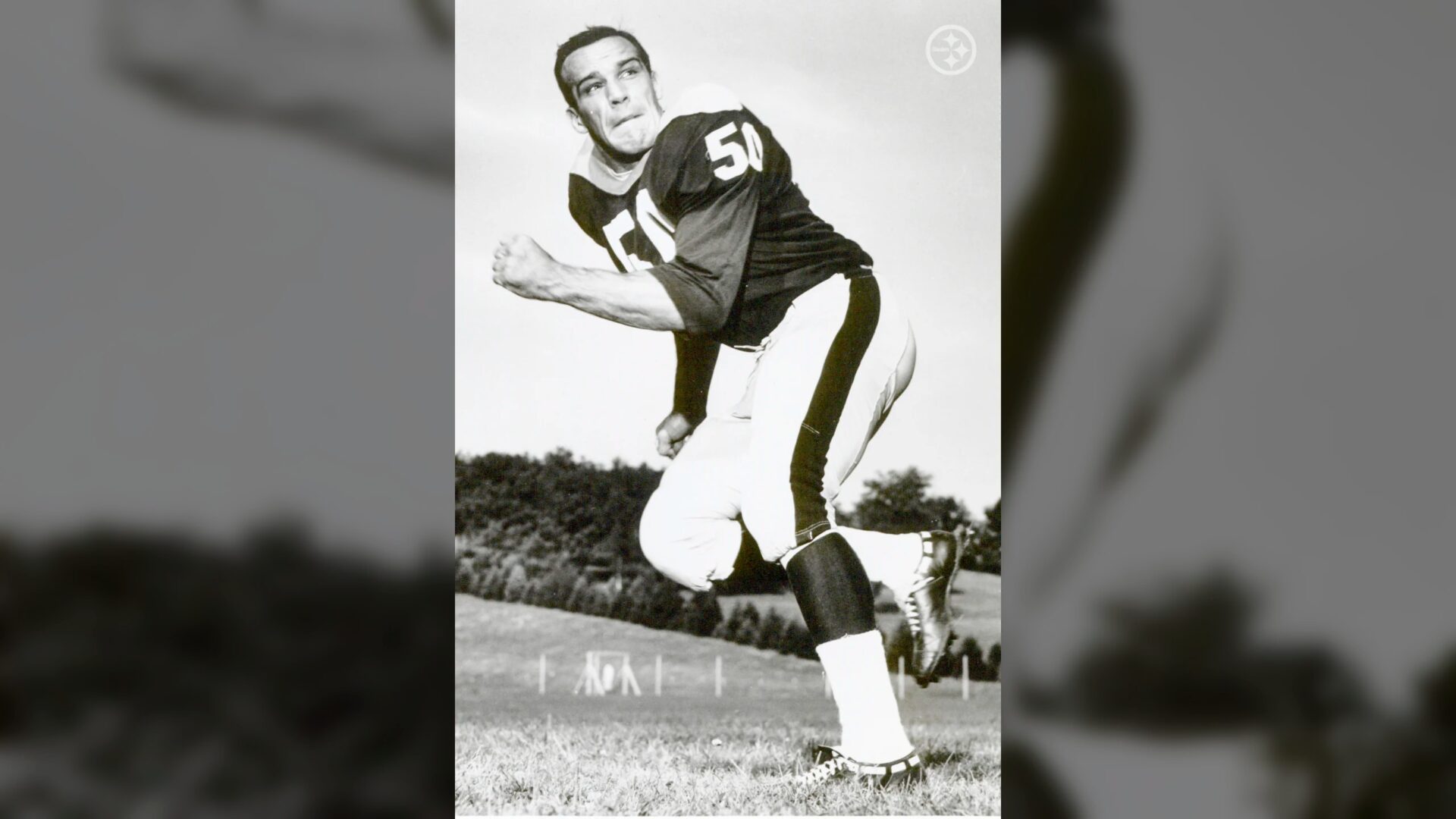 Butler (Pennsylvania) native and Penn State alum William "Bill" Saul was a two-way lineman in football before he was drafted in both the NFL (Baltimore Colts: 1962; round 2: pick 23) and AFL drafts (Buffalo Bills: 1962; round 9, pick 68). Saul chose the Colts and played linebacker and defensive end before being tasked with focusing more on linebacker in his second NFL season.
In a 1964 move, the Colts traded Saul and rookie halfback Marv Woodson to the Steelers for placekicker Lou Michaels and a third-round pick in the 1965 NFL Draft (Glenn Ressler was their eventual selection, another Nittany Lion).
Saul was awarded jersey no. 50. For Steelers fans that have been debating on social media whether that jersey number should be reserved for linebacker Ryan Shazier, it's easy to see why the debate loses some steam when you go back and look at some of the memorable players that also donned that number.
Saul replaced Myron Pottios on the Steelers' roster after Pottios suffered a broken arm in Pittsburgh's final preseason game.
Under head coach Buddy Parker, Saul played linebacker with Bob Harrison, Mike Messner, Robert Soleau, and Bob Schmitz on a defense that included Ray Mansfield, and Dick Haley. In just 10 starts (13 games), Saul recorded an interception and 3.0 sacks.
Saul suffered a kidney injury during the preseason in 1965, landing on injured-reserved for the entire season.
Saul became Pittsburgh's starting middle linebacker in 1966, earning two interceptions, two fumble recoveries, and 1.5 sacks while showing a gritty old-school attitude that opposing offenses respected and feared to some extent. Andy Russell, a later member of the feared Steel Curtain defense, rejoined the team after military service that same season as part of the linebacker corps.
During the 1967 (December 10) contest between the Steelers and Washington Redskins, Saul was asked to wear a wireless microphone during a live NFL game; it was the first time any player had been considered for what would later become a revolutionary way for the league to feature what the game was like as a player.
To say the experience was unique is an understatement. Saul didn't hold back in how he felt as he played that game, as evidenced by the resulting NFL Films piece.
The fact that Saul – not the flashy superstar that typically is asked to be mic'd up – was chosen as the first player to do so in the NFL speaks to what professional football was like pre-1970s. It was a hard-nosed game of wills with guys who often had aggression as their top talent.
Saul would finish his pro football career with the New Orleans Saints and Detroit Lions with little fanfare, missing a shot at being a part of the Steelers dynasty teams of the 1970s.
---
Suggested articles from our sponsors